I was never a trance person. To begin with, I have always liked pop, country, pop rock and related ones. For me, trance was just music genre and I had never ever heard it until I got married to my trance loving husband who introduced me to it.
The songs that I liked listening to always had to have wordings. So for me to be introduced to his kind of genre, my husband made me fall in love with a song called 'Sun and Moon' by Richard Bedford, 'Don't you worry child' by Swedish Mafia and 'This is what it feels like' by Trevor Guthrie mixed by Armin van Buuren. My interest did start growing slowly and steadily listening to the music and songs mixed by Armin van Buuren and gradually like my husband I started loving all that he played.
Couple of years down the line, getting crazy about him I did want to see him play live to which my husband made sure to take me to his event and we ended up while our 2nd anniversary to Omnia club in Las Vegas where I went crazy seeing Armin while he played almost all the songs that I kept listening to.
My husband has been to quite a few of his concerts & events as he is Trance lover and also Armin being the no. 1 DJ in the world. I can imagine just by attending one event that how crazy people get seeing him and also his great fan follow up (to which even I have got on the list).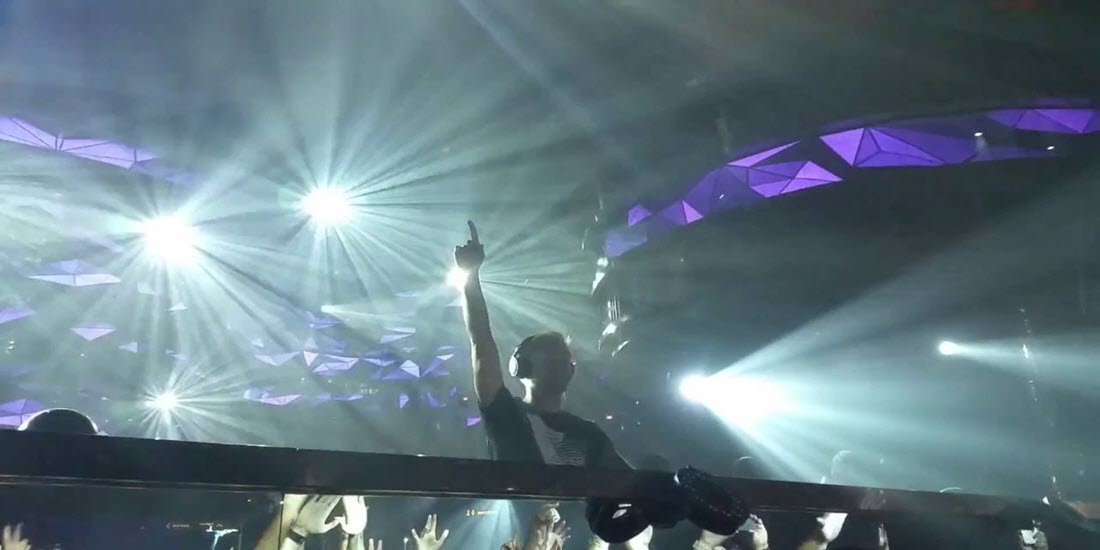 From getting introduced to Trance, I also came to know that there were genres such as Electronic, House, J-pop. Phew! But yeah, I started to like them all. With all this, I can just say if I wasn't married to him, I would really miss this world of music and my favorite ever since Armin van Buuren.